SocialMeter Suite:
Social and Web monitoring
for your market strategies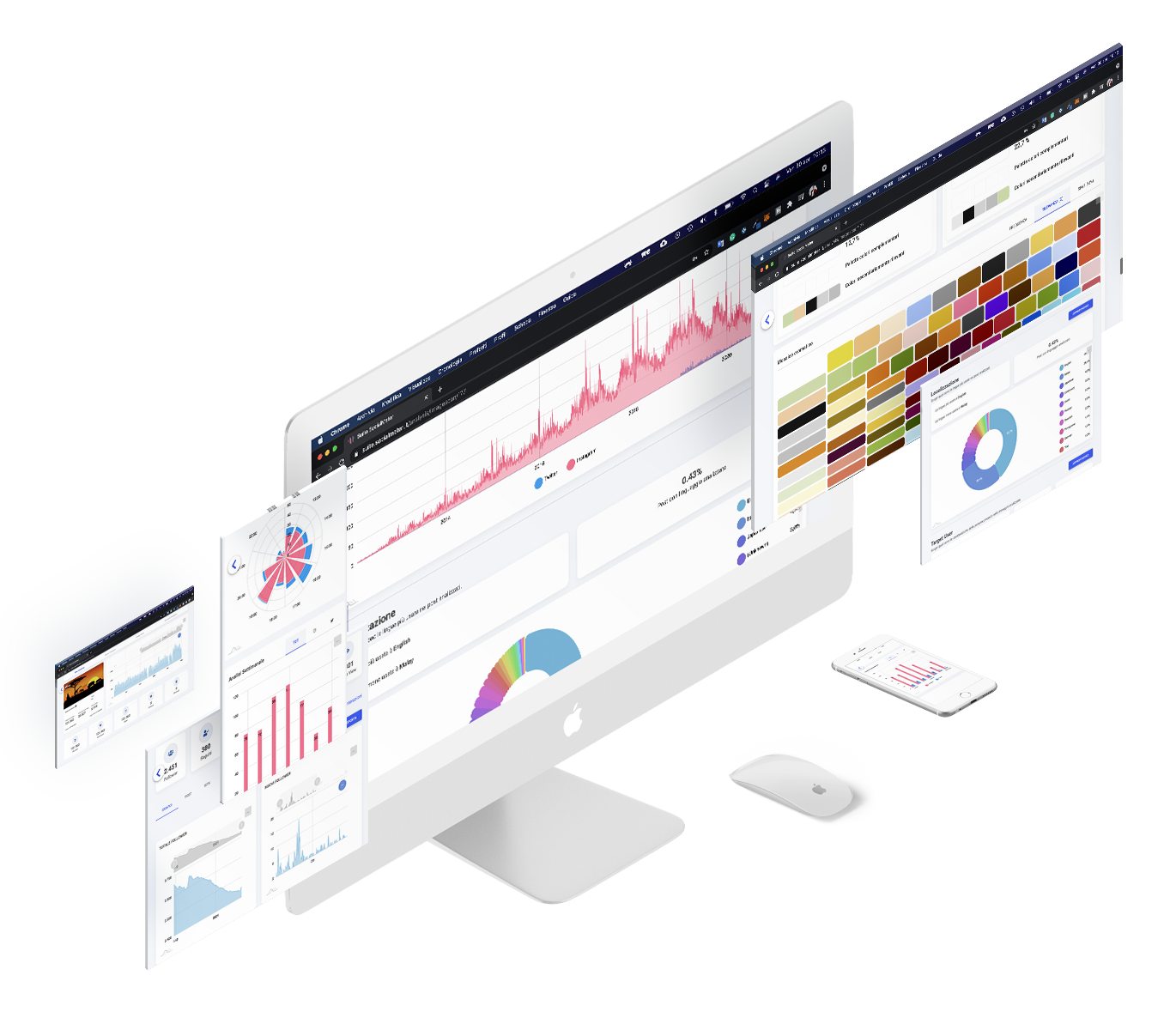 Twitter/Instagram posts processed in real-time per day
Main social accounts monitored daily
Images captured and scanned by single event
Web sources surveyed in multiple languages, including 40.000 in Italian
Make your marketing decisions
thanks to

web monitoring
With SocialMeter Suite you will be able to obtain strategic information from people's real experiences and behaviors, through the magnifying glass of social networks and the web. Our Suite includes a number of tools that operate the most sophisticated AI technologies, machine and deep learning, including image analysis.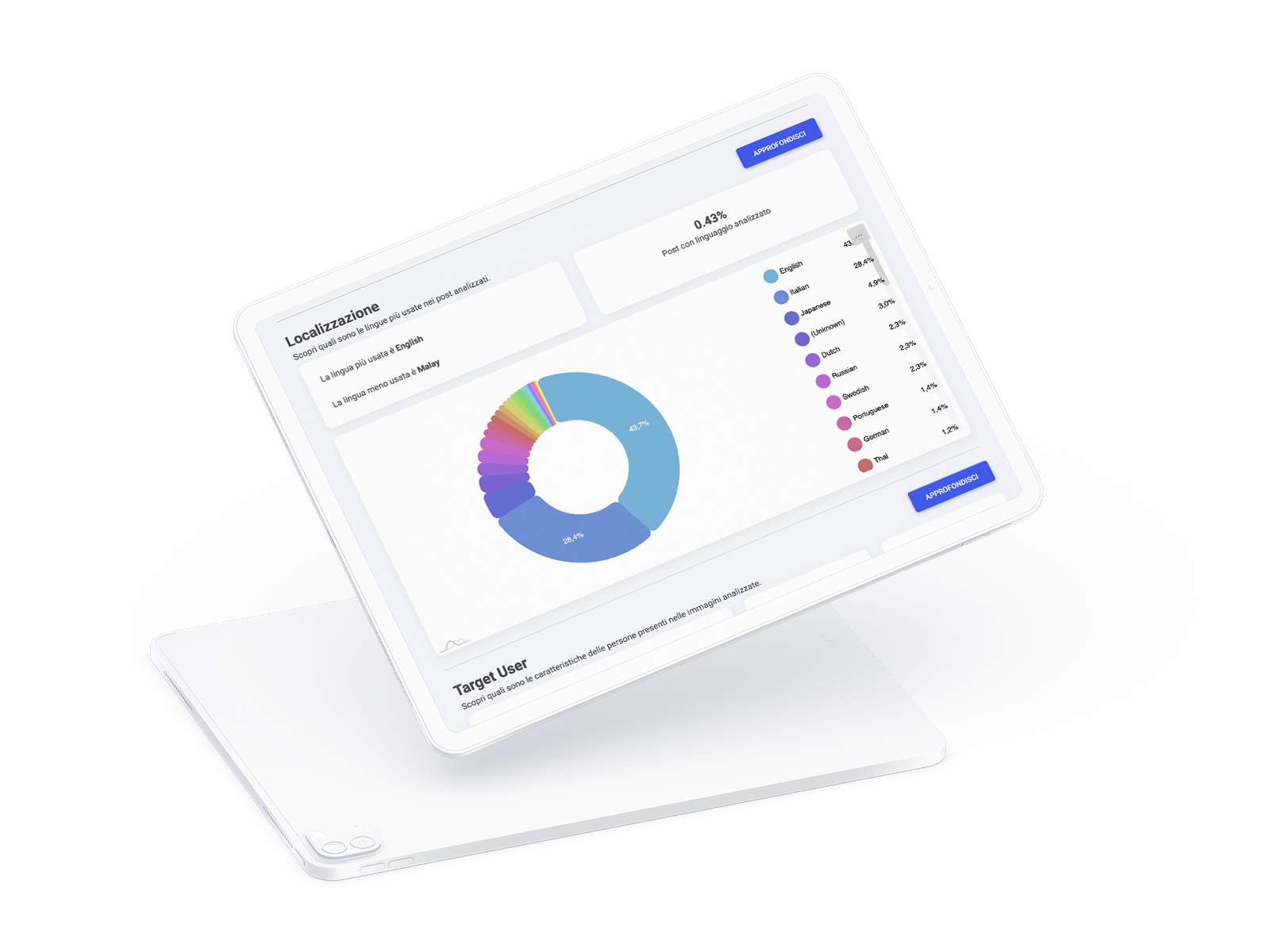 All of

SocialMeter Suite's

tools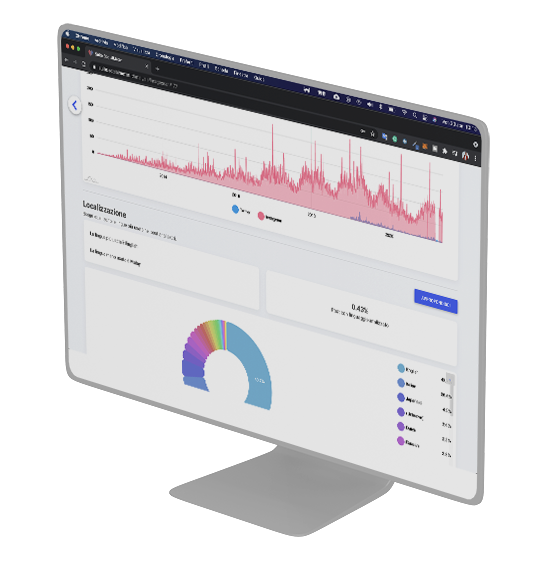 Maps consumer experiences recognising every element featured in images from social networks: gender, age, emotions, favorite colors, brands, products, objects, tags or other texts.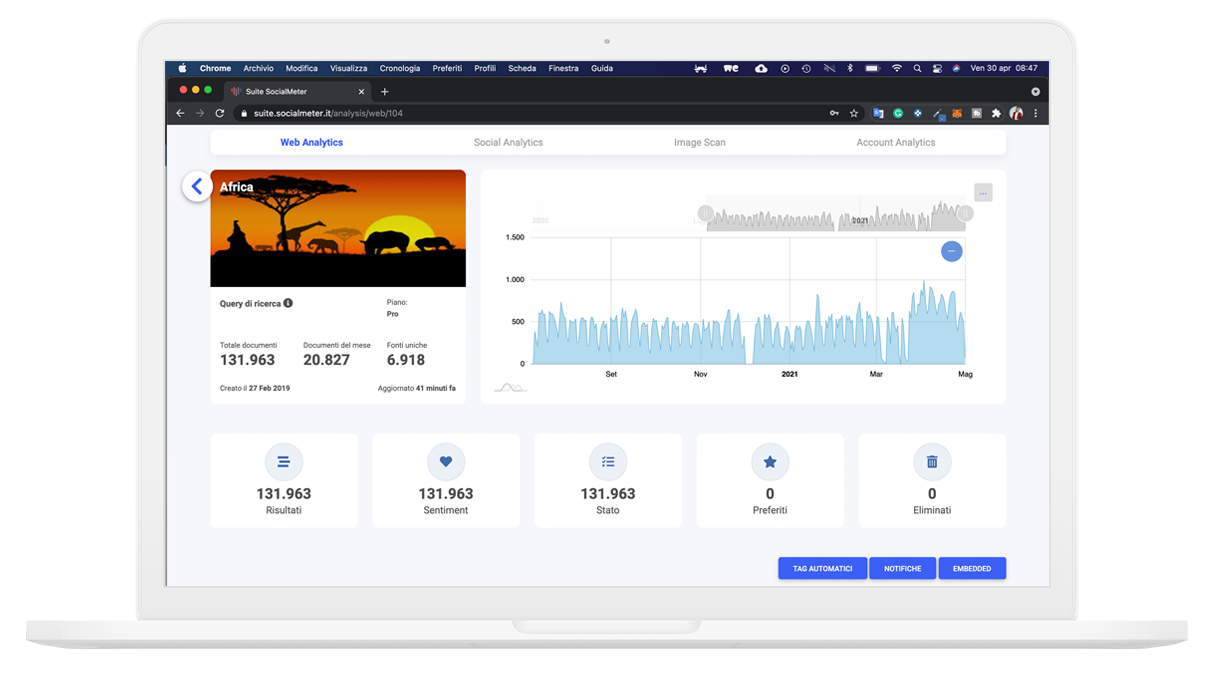 Observes your brand's reputation 24/7 through blogs, news, forums and internet websites picking up all the content regarding your brand thanks to its in-depth web monitoring.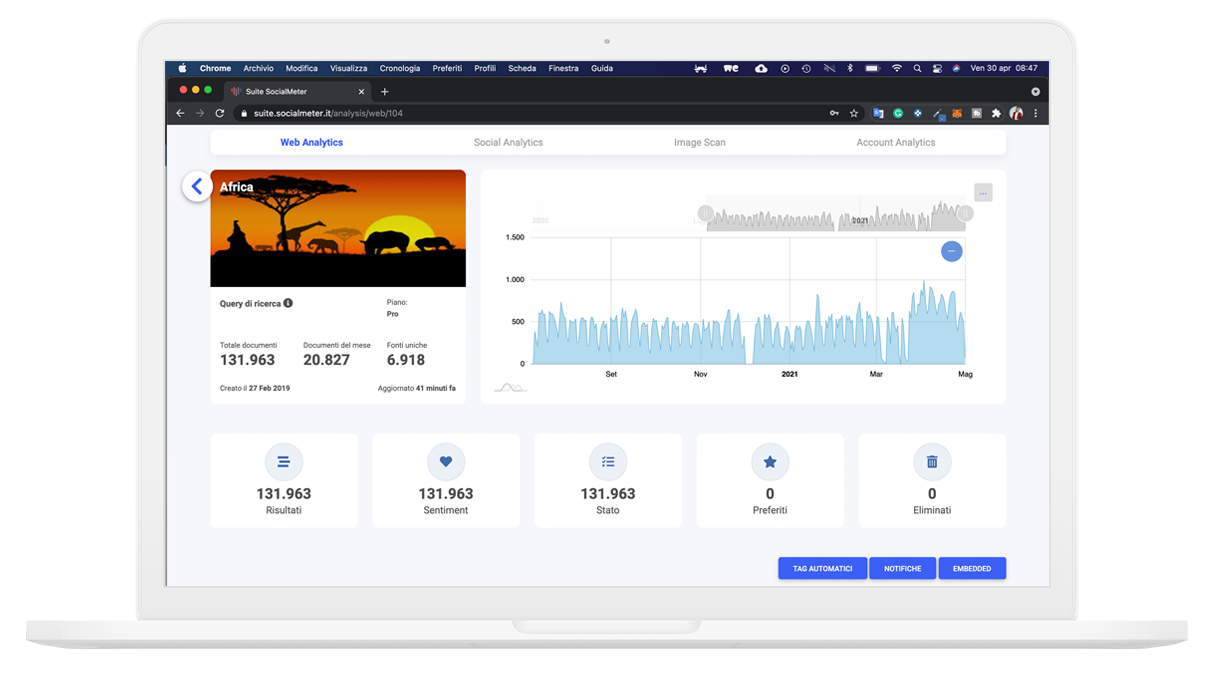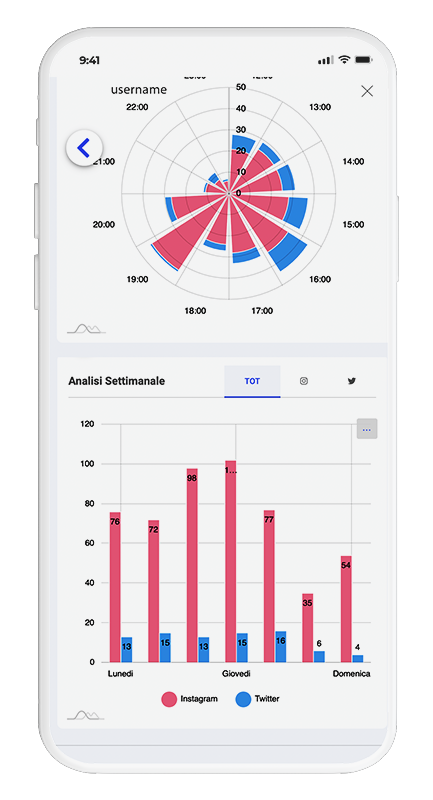 Brings you closer to the consumer community allowing you to find out about the public's opinion expressed on social networks regarding any topic. With social media monitoring you will be able to anticipate the markets in a strategic way.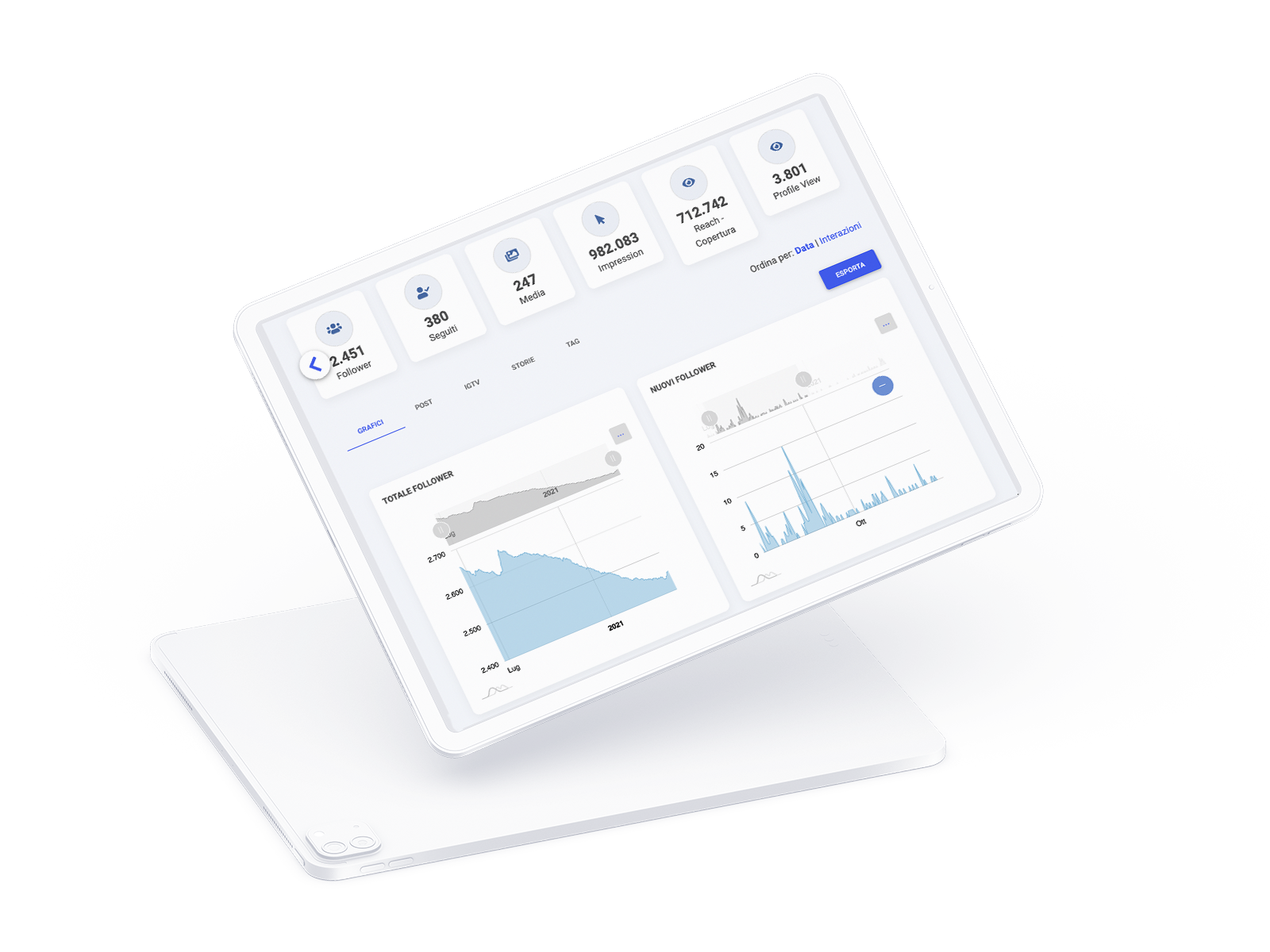 Helps you evaluate the quality of your digital marketing campaign by monitoring the number of subscriptions, likes, shares, interactions, engagement and new insights to best calibrate your releases.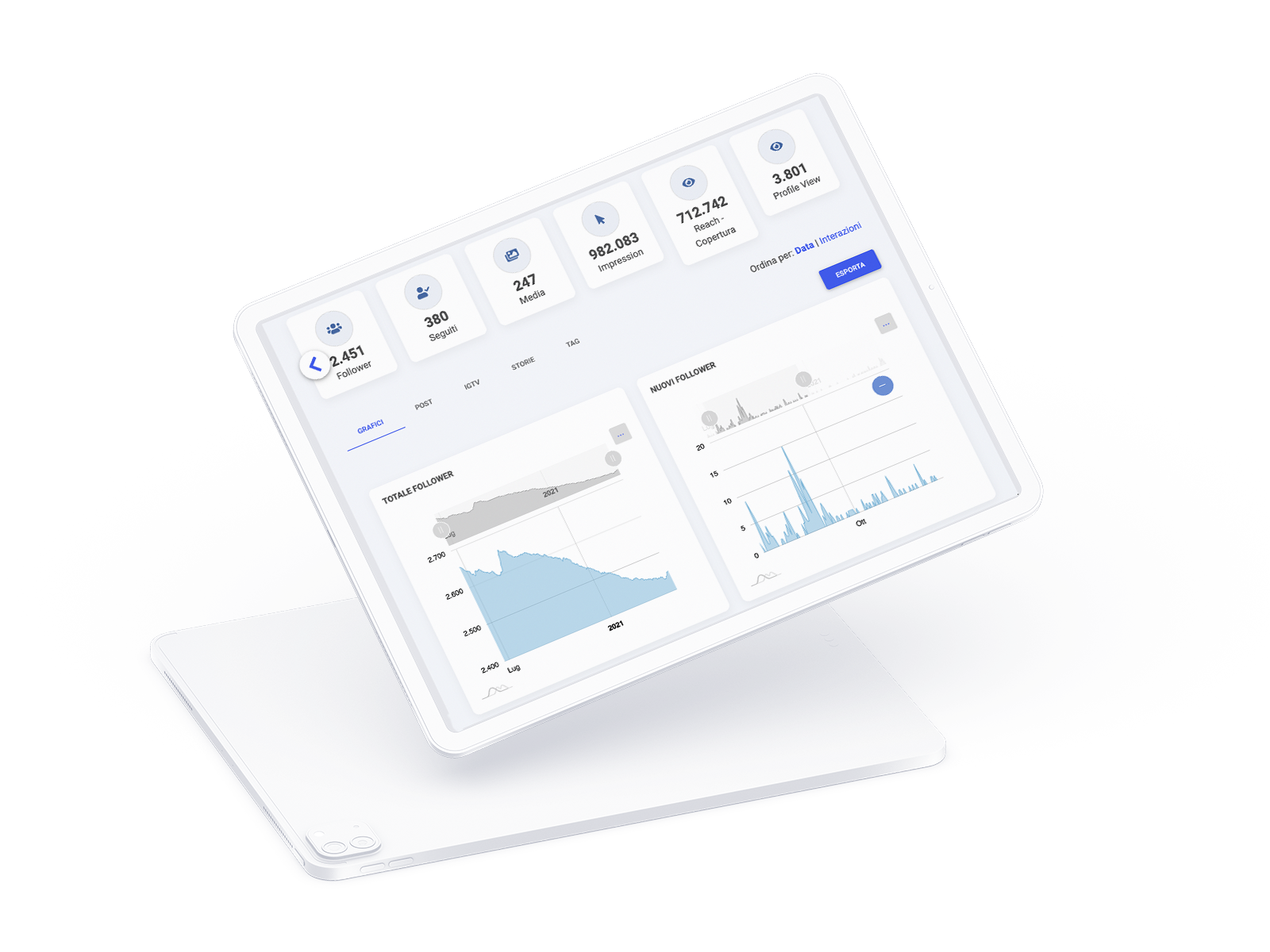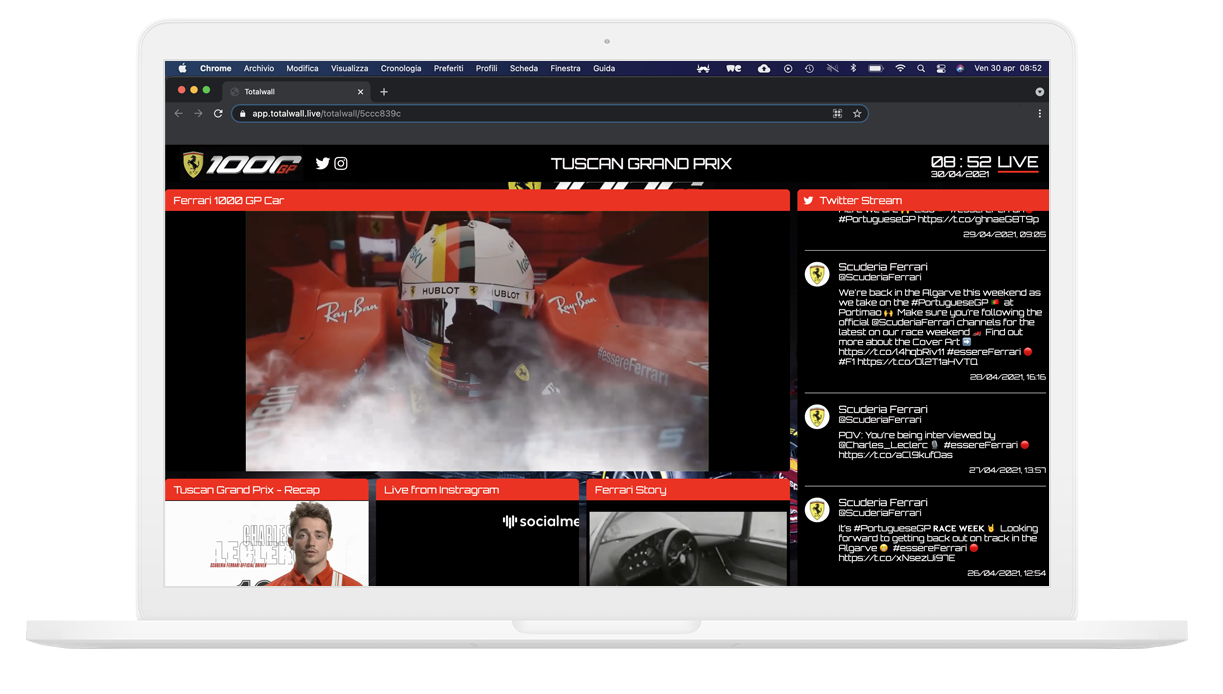 Theultimate solution for events: collects all content and live streaming on a single interactive interface to develop engagement and benefit from sophisticated digital tools.
Open up
your market strategies
to
SocialMeter Suite's
web monitoring.
Start valuing the web's information.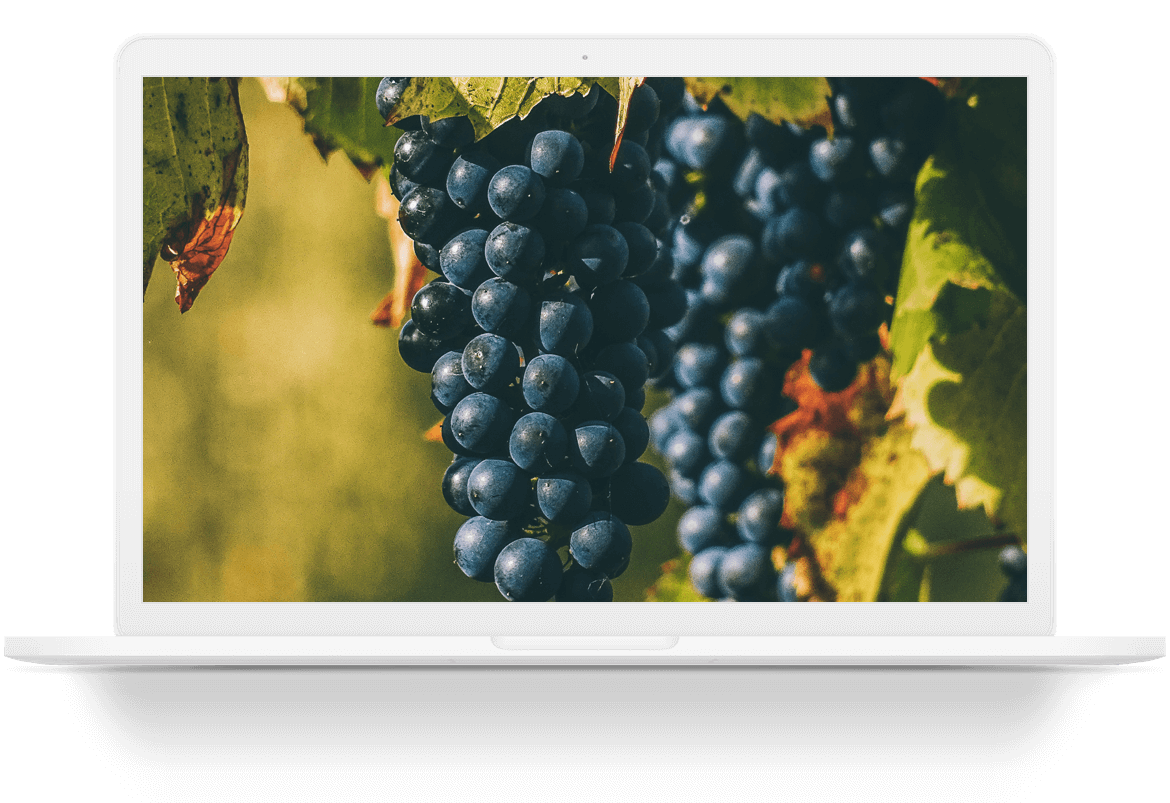 Even wine becomes smartwith Big Data
Masi Winery
has chosen SocialMeter in order to access valuable data and to make conscious choices regarding their wines. When knowledge becomes action.