Partners and Universities to further develop
Big Data Analytics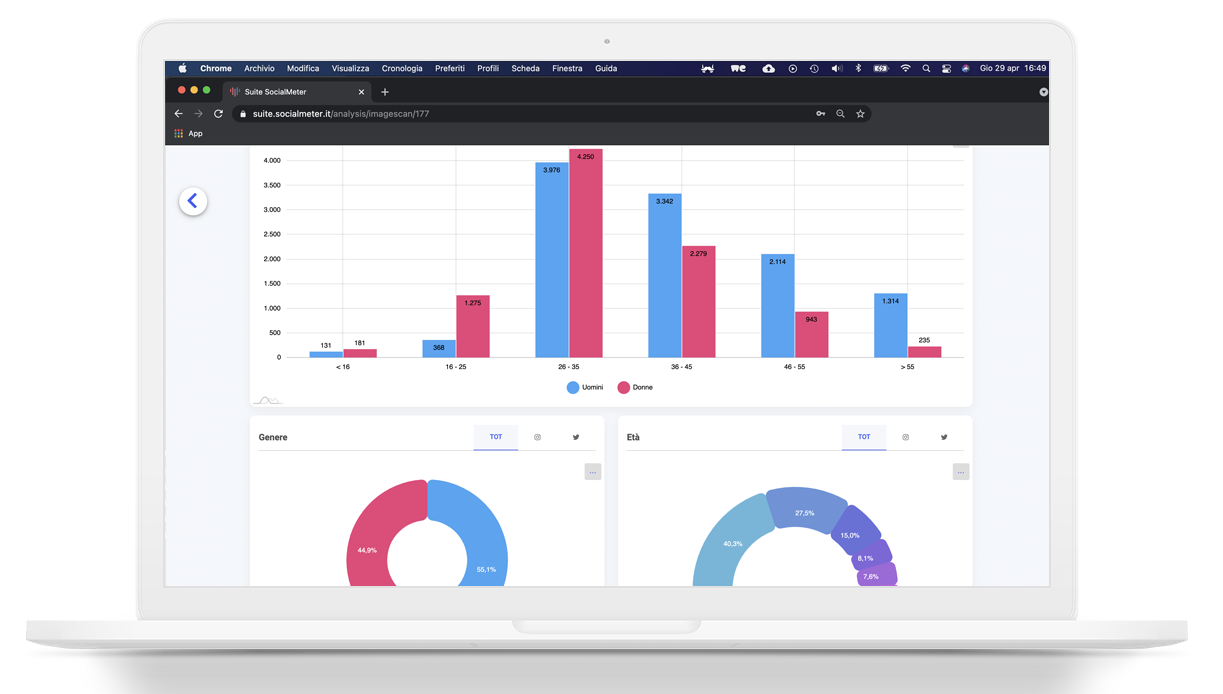 A network of realities united by
digital innovation
Experience teaches us that together we can go far, which is why we have created an ecosystem of partnerships linked together by a great guiding principle: innovation in Big Data Analytics. Collaborations with numerous global companies, universities and experienced professionals in the field allow us to give even more value and excellence to what we do, to the market insights we offer, to the ideas we inspire.
With them we have entered into a growth pact and exchange of value. We leverage their respective skills and technologies to work together on innovation. Their multi-sectoriality combined with our patented methodology is the ideal fuel to power the SocialMeter engine.
Business Intelligence Group Srl is a consulting company with high technological value, able to realize Forecasting Models, Business Intelligence Systems, Geomarketing and Market Research. These are all services that require a lot of "computing power" for BIG DATA processing and the development of Artificial Intelligence systems.
COMUNICADIGITALE.COM is a communication agency that aims to introduce customers to one of the most powerful sales channels, the Internet. The mission is pursued in a simple and efficient way, with activities related to the website and its positioning on Google, online and offline advertising and social network management.
De-LAB Società Benefit is a social design center specialized in accompanying for profit companies within the Purpose Economy.
We do this by activating paths of Inclusive Business, Social Innovation and Ethical Corporate Communication, building together with our customers "their why", through initiatives of social and environmental sustainability.
Dialogica is a marketing consulting firm that uses innovative technologies in order to measure in-store flows in real time, segment shoppers by gender and age, determine the buying process or decisions, and define all the performance indicators by category or product.
ecoSurge is an initiative founded by practitioners, researchers, policy-makers, SMEs and social enterprises operating in different countries, aimed at accelerating the UN Sustainable Development Goals (SDGs) and the sustainable transformation of SMEs by leveraging digital technologies, new business models and active cooperation.
Esc Group is the multibrand 4.0 agency of the fashion industry, for over thirty years in the market of northeastern Italy, specializing in retail distribution of sportswear and accessible luxury. It combines its intermediation activity with the development of digital connections with important companies with technological imprinting to revolutionize the shopping experience in the fashion panorama.
Become a strategic partner
Our network is always open to welcoming new collaborations. The more we are, the more we know, the more we innovate. You can join our strategic partners and make your contribution in the world of Big Data Analytics with SocialMeter. Write and let's talk about it!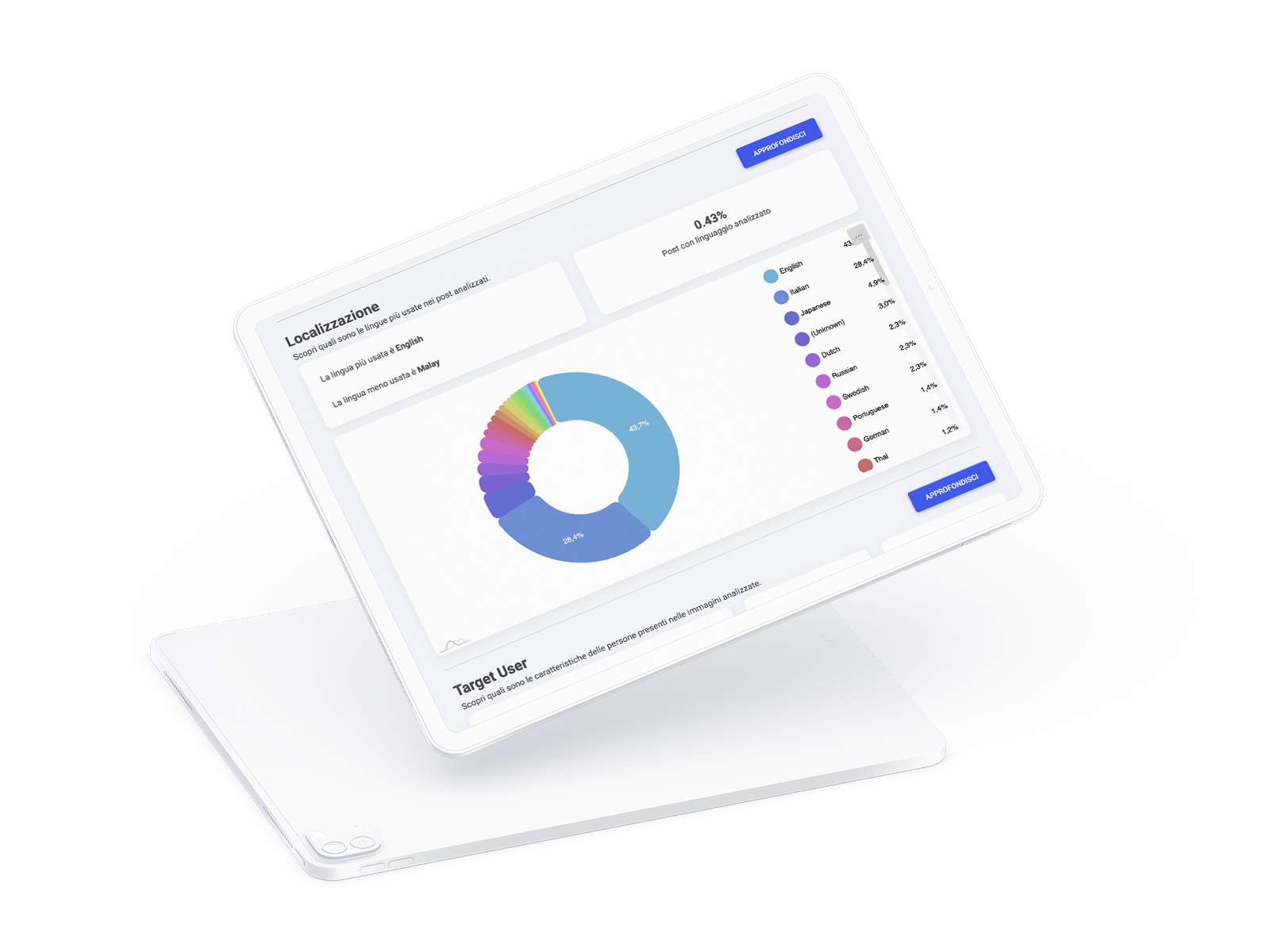 We collaborate with those who bring the value of Big Data to the world.
We have built an ecosystem of innovative companies operating in different sectors and markets.



Universities
we collaborate with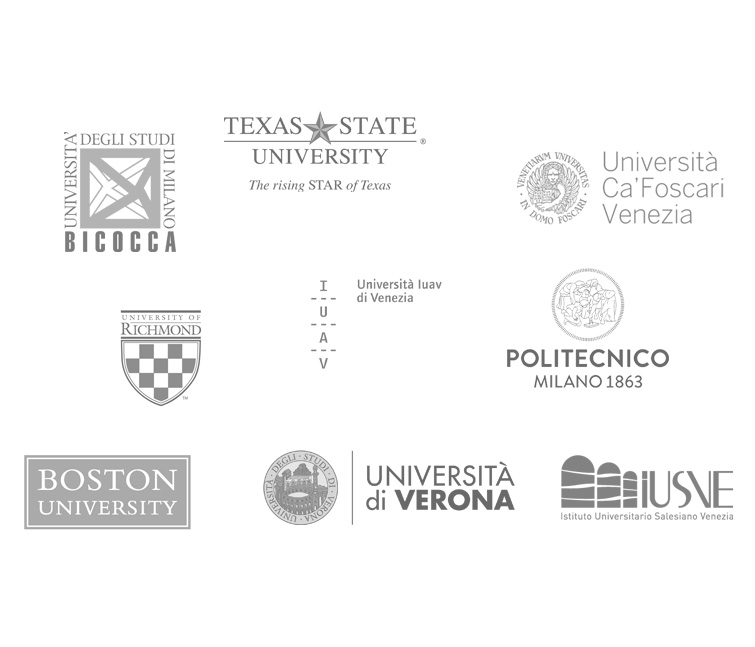 Want to contribute as a SocialMeter partner?