Get real
to be relevant.
And data driven.
The world also revolves around the web and social networks. With SocialMeter's Big Data Analytics you are able to see what is happening online and have the necessary information to make your own business decisions, to distinguish yourself and become relevant in the market.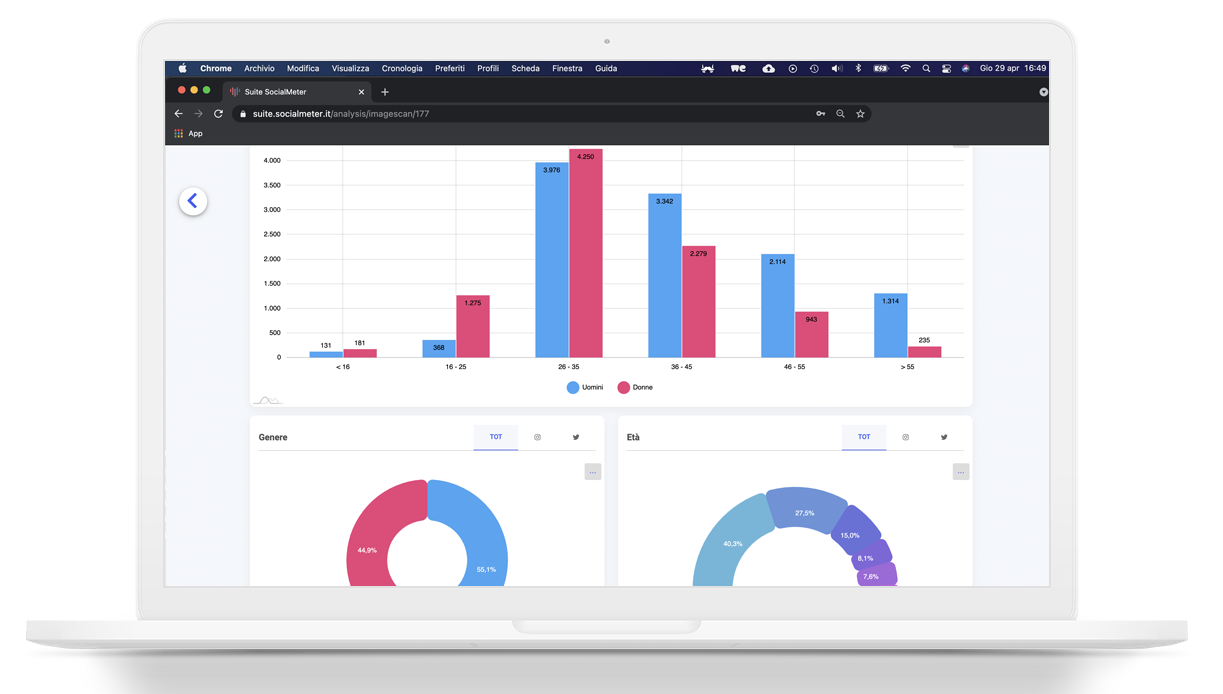 SocialMeter guides you
on what to do in the market:
Here is our Suite
Observe the web and access a considerable amount of strategically valuable information for your company with SocialMeter, the patented Big Data Analytics system for businesses. Inside you will find our Suite, a platform equipped with every tool useful for capturing data that interests you the most from the web.
Social networks are
the reflection of the markets!
With SocialMeter you discover the new dynamics that are changing your field of work, which trends prompt your consumers, what is most talked about on the web and above all how this information can become beneficial to your company.
Here is how we study Big Data from social networks and from the web, your company becomes data driven in three steps!

Entering the Suite we are able to explore together all monitoring and sentiment analysis activities at your disposal regarding your business.

We launch the ideal observatories for your brand, product or service. With strategic counseling, we analyze the results and suggest personalized solutions.

You will receive the most useful web and market insights: we will demonstrate how this in-depth market analysis can help you make conscious and valuable decisions.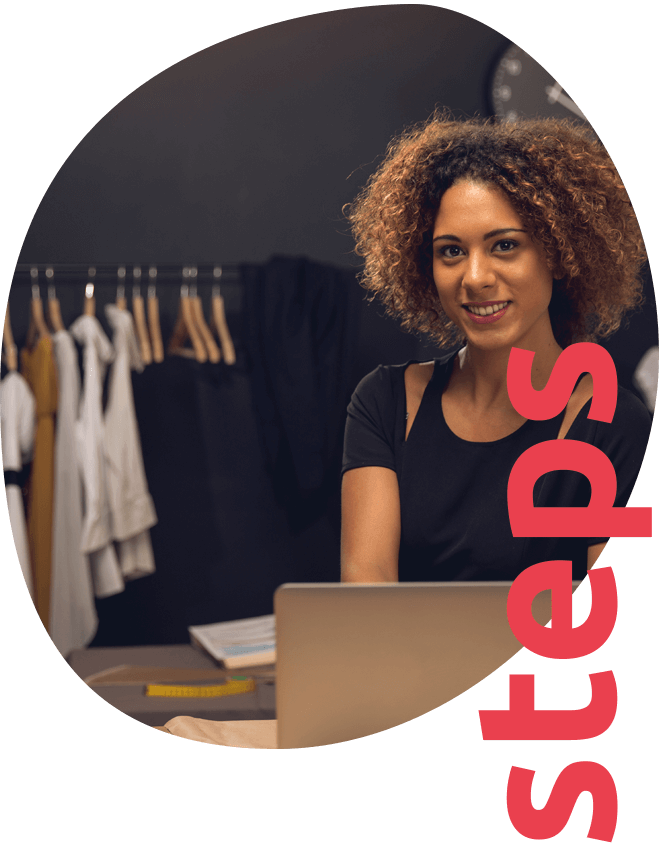 All possible paths for big data analytics!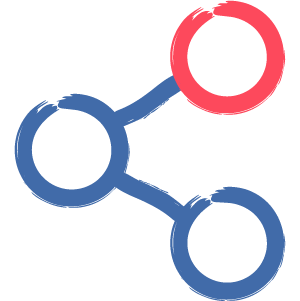 To display in real time all the digital experiences and content you desire to follow, published on Instagram and Twitter.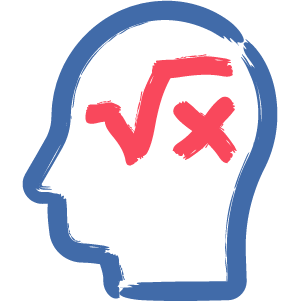 That is to say counseling and in-depth technical reportage of the data collected online. This is where we start building your data driven company.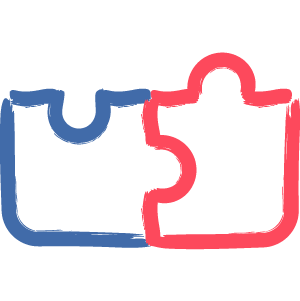 We map the consumers' experiences on social networks recognising gender, age, emotions, colors, brands and objects detected from the posted images.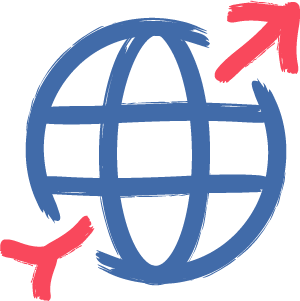 We monitor and analyze data from the entire web and in various languages, up to real time. To make sure we donnot miss anything.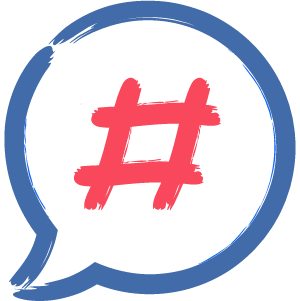 We listen to what is being said everyday on social networks, to keep an eye on current trends and to better understand what is being said about your brand.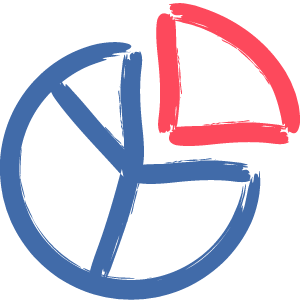 We analyze your digital marketing campaign's likes, shares, interactions and engagement to understand how to improve your performance.
Find out about our market insight from our Italian Fashion report

We monitored 2 months of content published on Instagram with the hashtag #modaitaliana and here is the result!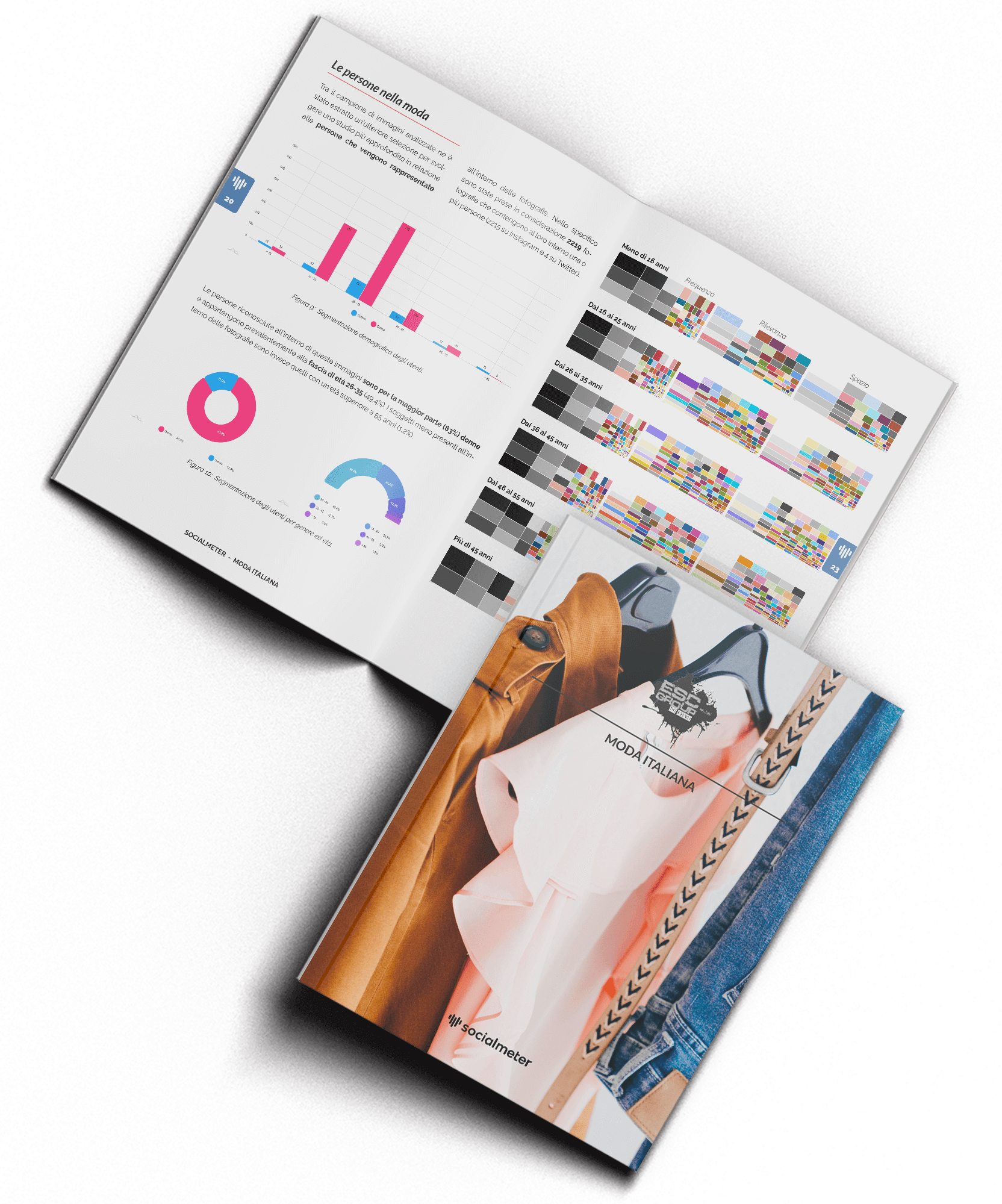 Experts who have chosen SocialMeter's
data driven philosophy
Here are our technical partners
We collaborate with those who bring the value of Big Data to the world.
We have built an ecosystem of leaders in digital innovation.